Ahuwhenua Trophy 2019 finalists announced
Congratulations to this year's Ahuwhenua Trophy finalists for the top Maori sheep and beef farm.
Announced at Parliament yesterday by the Minister of Agriculture, Hon Damien O'Connor, the finalists are:
Whangara Farms, situated 35 km north of Gisborne (photo above)
Te Awahohonu Forest Trust – Gwavas Station, at Tikokino 50 km west of Hastings (first photo below)
Kiriroa Station – Eugene & Pania King, at Motu, 70 km north west of Gisborne (second photo below)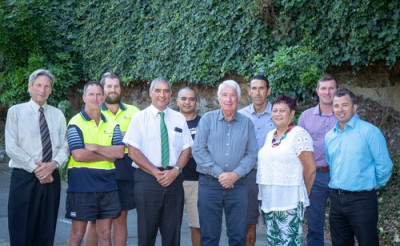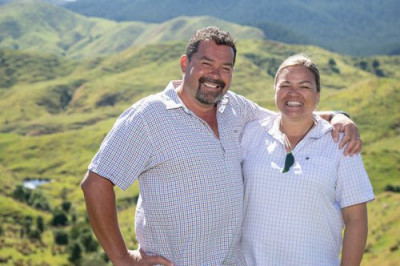 Ahuwhenua Trophy Management Committee Chairman, Kingi Smiler says the high calibre of this year's finalists shows the strength of the Māori agribusiness sector. He says selecting the three finalists from an impressive field of entrants was no easy task.
"What makes Māori sheep and beef farms so special is that in most cases they are in remote hill country areas which in itself makes farming operations challenging throughout the year, but especially in times of adverse events. The resilience and innovation shown by these people is an example to all New Zealanders that hard work coupled with clear strategic objectives and excellent farm management can produce some outstanding outcomes," he says.
Kingi Smiler says that over the years the Māori agribusiness sector has grown exponentially, not only in sheep and beef but also in dairy and horticulture. He says Māori are rapidly moving into the value-add space and to increase returns from their assets.
"We are seeing better governance in trusts and incorporations and they, in turn, are employing top managers to run their businesses. At the same time, young people are coming back to work on the land which is great. Māori are making the economic impact we always knew they could," he says.
Field Days
Field days will be held at the farms during April. These are open to the public and provide an opportunity for the finalists to showcase their properties. It's also part of the judging process.
Thursday 4 April – Whangara Farms
Thursday 11 April – Te Awahohonu Forest Trust, Gwavas Station
Thursday 18 April – Kiriroa Station, Eugene & Pania King
The winner of the Award will be announced at a function at the Gisborne showgrounds and events centre in Gisborne on Friday 24th May.
Te Tumu Paeroa is proud to be a sponsor of the Ahuwhenua Trophy along with the Ahuwhenua Young Māori Farmer Award.