Grassroots projects address barriers to succession of Māori land
Five trusts from around the motu came together in Wellington to share the outcomes of their grassroots projects to encourage whānau to apply for succession.
The group shared their experiences with representatives from Te Puni Kōkiri working on the Whenua Māori Programme to create fit-for-purpose services for Māori land owners.
It's estimated that between 400,000 and 1.5 million ownership interests in Māori land have not been succeeded to. "Although Te Tumu Paeroa doesn't play a direct part in the succession process, we understand that it's a major part of Māori landowners' and their whānau journey before they contact us," says Registry Services Manager Lorna Goodwin. "We started this project to discover what we could do to make succession easier for everyone."
Succession – it's a complex process
We spoke with staff at the Māori Land Court, Ministry of Justice and Te Puni Kōkiri. We heard from owners, trustees and rangatahi about their whakaaro and experience of succession. And we surveyed over 300 people from around the country – the results surprised us.
"We thought it was a communications issue that we could improve, or that the word succession itself might be a barrier," says Communications Manager Sara Passmore. "Instead what we heard is that it can be a long, intimidating and emotional process for whānau to go through."
25% of the respondents to the survey said it took over 5 years to be ready to approach the Māori Land Court to begin their succession application. The reasons for this included wanting to take time to grieve, raruraru within the whānau, and having to appear at a Māori Land Court hearing.
A practical approach
We set out to address some of these barriers and increase the drivers in practical small-scale projects. Five trusts, with the support of trust consultants, started close to home planning a project that would try to make succession easier for whānau in their trusts.
Projects ranged from a planning tool whānau could use to prepare for succession in advance, to developing resources with staff at the Māori Land Court aimed at encouraging people to make contact with the Māori Land Court. Adrian Poa, Stakeholder Engagement Advisor at Parininihi ki Waitotara, says "It's a court of record, not a criminal court. But that word 'court' can still sound scary."
Connection to whenua and getting people back to the land was a significant part of many of the projects. A number of trusts hosted events and AGMs that focussed on whakapapa, whānaungatanga and site visits. They walked on the land and shared stories about the hītori of the area and their tupuna. Trustees supported their whānau by going through succession forms, and accompanying them to the Māori Land Court hearing.
Collaborating and sharing the results
On Monday we gathered to share stories, photos and videos from the projects with other agencies. An independent project evaluation is being completed so we can share the findings with other agencies.
While the final results from the evaluation aren't available yet, it was clear that - despite the projects being completed - trustees will continue to work toward connecting whānau with their whenua. And this goes a long way to making succession easier for everyone.
The evaluation results will be available in July.
Find more information about succession on our website here, or apply to the Māori Land Court here.
A special thanks to Roimata Kirikiri from Te Kaha 14B2, Pat Seymour from Kōpūtara Trust, Te Uta Roretana from Te Uretureture, Sam Lewis from Mirimiri 8 Trust and Adrian Poa from Parininihi ki Waitotara for your mahi in this project.
Some whakaahua of the project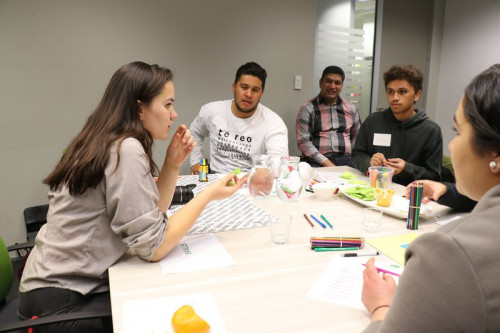 Image 1 Workshop with Project Rangatahi in June 2018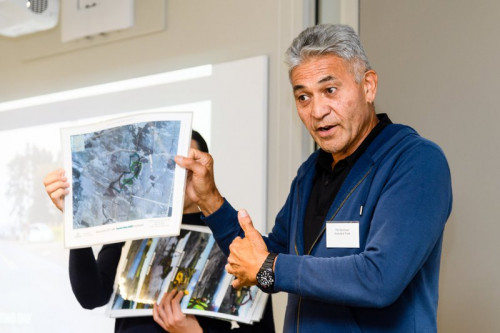 Image 2 Pat Seymour for Kōpūtara Trust sharing about his wetland restoration mahi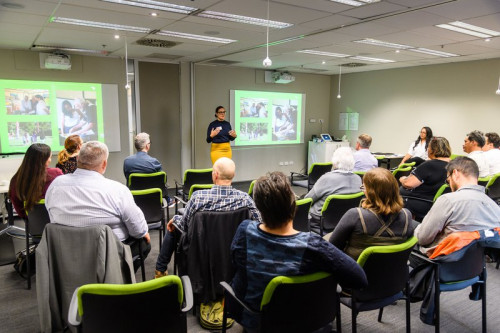 Image 3 Communications Manager, Sara Passmore, sharing some of the lessons from the project