Te Kaha Māori partnership get provincial growth funding
The Provincial Growth Fund (PGF) is supporting a group of Māori landowners in Eastern Bay of Plenty, boosting the development of horticulture and employment opportunities in the area.
Regional Economic Development Minister, the Honourable Shane Jones made the announcement last week at an event held at Tui Lodge in Te Kaha.
Te Kaha Landowners Group (TKG) will receive a $370,000 grant. Depending on the success of currently planned work, the Provincial Growth Fund will also invest up to a further $13 million to make the project into a reality.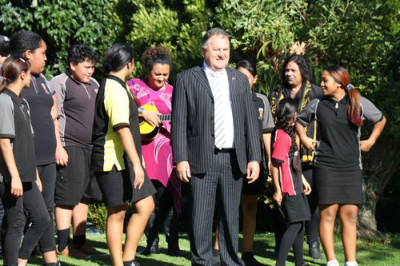 TKG are a limited partnership of a number of trusts in Te Kaha. The Māori Trustee is responsible trustee for one of these trusts - Te Kaha 14B2, and acts as custodian trustee for another partnership member – Te Kaha 15B.
Te Tumu Paeroa was involved with the application process for funding, with Jessica Smith (Te Tumu Paeroa Business Relationships manager) and her team providing additional support to TKG for the past four years.
Piripi Jennings, General Manager for TKG said, "I can't speak highly enough of Jess and the mahi she's been doing with our people in that space. Speaking with our whānau – that's where this feedback's coming from."
Investment huge for region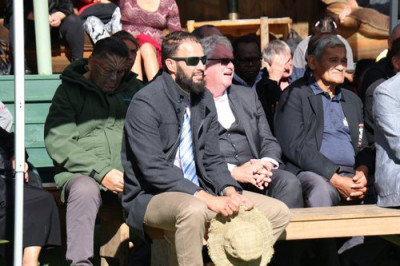 Piripi Jennings was excited about what the announcement meant for Te Kaha.
"This is huge. Not only for TKG but the whole iwi of Te Whānau-a-Apanui. The opportunities this putea will unlock, not only for our pakeke but also for our tamariki mokopuna… In the future, it's massive.
"We've got projects like an additional 100 hectares of kiwifruit that we're looking at – adding to the existing 80 hectares, a water irrigation scheme to provide water not only to the orchards but to the community."
Te Kaha Landowners Group is also looking into a range of additional projects in the area.
"Some of the projects close to our heart include developing a 2 hectare orchard at the kura, providing training and education for our people in the horticulture sector, and providing a living wage for our people – to help uplift and sustain them."
Developing people, changing lives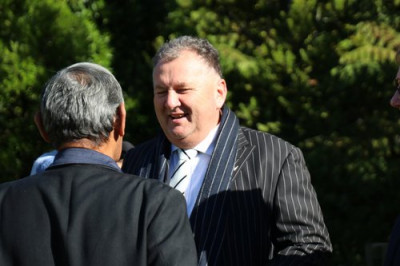 Minister Jones felt the programme could have wide-reaching benefits for the region.
"Our investment will accelerate a skills, training and employment programme to ensure an upskilled and work-ready workforce is ready to fill the jobs created.
"If this work is successful, the social and economic impact of this initiative could be life-changing for the communities of Te Kaha, Ōmāio and Raukokore.
"Eastern Bay of Plenty is home to some of New Zealand's most isolated communities and represents some of the most challenging areas of rural deprivation. Full-time employment has not been readily available for most whānau in these regions for generations.
"The combination of TKG's commercial operation and its skills and employment programme has the potential to enhance productivity in Te Kaha and the surrounding Bay of Plenty and will create real jobs for locals. Improving the social and economic outcomes for people in the regions is what the PGF is all about," Jones said.
Far-reaching benefits
Te Tumu Paeroa General Manager of Trusts, Basil Tapuke says: "this grant has the potential to make a big difference for Māori in the region, and we support the work TKG have done to develop opportunities for their whānau.
"Preparation for this proposal began several years ago amongst the owners and trustees of the blocks. Although we played a small role in supporting the application process, the positive impact of this funding could have far-reaching benefits for this entire community".
Looking to the future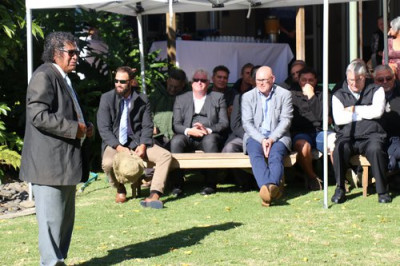 Te Kaha Landowners Group have big plans for the region, and Piripi Jennings is excited about this next stage.
"The journey started 20 years ago and things are coming to fruition now. The key for us is around that training and education. We don't just want our people to be picking kiwifruit. We want supervisors, managers, general managers, CEOs, business owners. That's what we're shooting for."