Young Māori Farmers help shape the future of farming
Brainstorming, networking, and a spot of fishing, were all part of the first Ahuwhenua Young Māori Farmer Award alumni event.
Supported by Te Tumu Paeroa and Te Puni Kōkiri, the event brought 5 former award winners together for a day in Wellington, to start working on a pathway and support network for the award winners.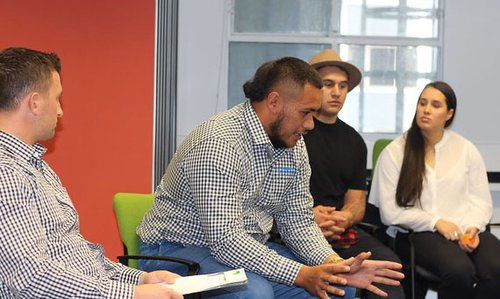 The young farmers, along with their partners were welcomed by Te Tumu Paeroa staff with a mihi whakatau. Sharing their stories about life since winning the award, it was inspiring to hear what the young farmers have achieved so far, and hope to achieve in the future.
Ash-Leigh Campbell (NZ Young Famers), Duncan Matthews (BNZ) and William Morrison (NZ Beef + Lamb) joined in on a discussion about the workforce and the future of farming. Later Federated Farmers hosted a session where Dr Andrew Tait (NIWA), and Martin Workman (MFE), led a discussion on the impact climate change will have on the way we farm.
Kaupapa to come out of the discussions throughout the day included forming ideas on how to attract and retain primary sector employees. There was also a strong passion to raise the profile of Māori farming and to help support Māori be the future leaders of the primary sector.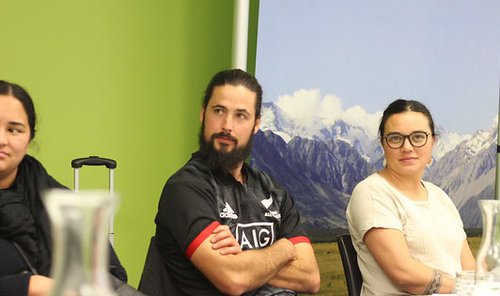 Wrapping up the day after an afternoon fishing was dinner with the Ahuwhenua trophy management committee and sponsors. And to finish the evening, dairy farmer Wayne Langford shared his own personal struggles, and how he found the way forward by starting the YOLO (you only live one) Farmer movement.
Te Tumu Paeroa is looking forward to working with our young farmers along with our co-sponsor Te Puni Kōkiri, in supporting their aspirations and building a stronger Maori agri-workforce. We'd also like to give thanks to the award sponsors BNZ, Beef + Lamb, DairyNZ, Primary ITO and Allflex for their continual support.