Senior Leadership Team
Te Tumu Paeroa is led by Dr Charlotte Severne, the Māori Trustee and our Pou Arahi (Senior Leadership team).
The Pou Arahi is supported by our Pou Tikanga, Pou Arahi Kōpura and Kaihautū Hangarau Whakaaturanga.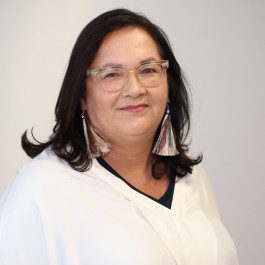 Dr Charlotte Severne
Kāitiaki Māori | Māori Trustee
Dr Charlotte Severne is the Māori Trustee and leads Te Tumu Paeroa - the Office of the Māori Trustee.
Charlotte holds a PhD in Geology from the University of Auckland. In 2016, she was made an Officer of the New Zealand Order of Merit, in recognition of her contribution as an advocate and mentor for Māori Development and Science.
Charlotte also has a wealth of experience in working with Māori business as a science advisor and in governance roles in energy, fisheries and farming entities. Prior to being appointed the Māori Trustee in September 2018, her governance leadership roles were primary and energy sector based.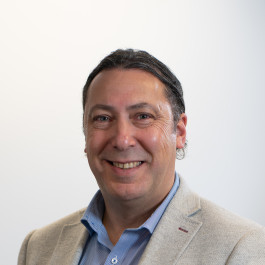 Greg Shaw
Poutiriwā | Deputy Māori Trustee, Pou Ngārahu | General Counsel of Te Tumu Paeroa
Greg is the General Counsel of Te Tumu Paeroa and Chief Legal Advisor of the Māori Trustee.
He was appointed Deputy Māori Trustee in November 2018 and leads Te Tumu Paeroa in the Māori Trustee's absence.
Greg has been a practising lawyer for three decades, and has advised three separate Māori Trustee over the last 18 years.
Greg is the current chairperson of the Investment Committee of Te Tumu Paeroa. He is also responsible for managing a number of key stakeholder relationships, including the Crown.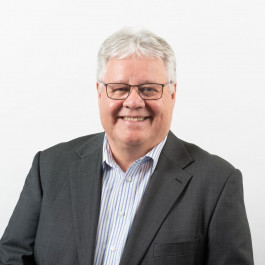 Brae Watkins
Pou Arahi Tuarā Taonga | Trust & Property Director
Brae is the Trust & Property Director and oversees all trust and property services provided by Te Tumu Paeroa.
Brae has worked in the property industry for over 48 years in Listed, Private and Institutional companies in Aotearoa New Zealand. He is a Fellow of the Property Institute of NZ, an Associate member of the Real Estate Institute of NZ, and a Member of the Institute of Directors of NZ.
Brae was a director of Colonial Investments NZ and currently chairs Te Tumu Kāinga (an advisory board of a housing development charitable trust whose sole trustee is the Māori Trustee) and MDT1 Limited (a dairy farming management company wholly owned by the Māori Trustee).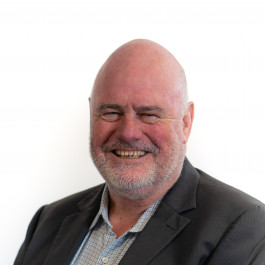 Martin Eadie
Pou Arahi Rangatōpu | Corporate Services Director
Martin Eadie is the Corporate Services Director for Te Tumu Paeroa.