Creating a native forest in the heart of the city
Te Tumu Paeroa staff head off to Matairangi (Mount Victoria) in Wellington to put their green thumbs to work.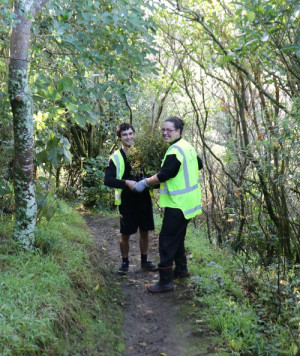 Last Friday Te Tumu Paeroa staff swapped office wear for gumboots and gardening gloves as they worked alongside Conservation Volunteers New Zealand (CVNZ) helping the Forest at the Heart of Wellington project, a visionary plan to create a native forest in the middle of Wellington.
The team planted 100 native trees, and moved another 1,000 ready for planting the next day. These natives included kawakawa, miro, kānuka and harakeke – all a step towards the project's goal to plant 100,000 native trees along the town belt by 2021.
The trees will provide a much-needed green corridor for local native birds to rest or settle in. It will also help attract more native skinks and lizards to the area.
"I loved getting out of the office and into the sunshine….getting my heart rate up and working together with other people from the office"
The team couldn't have picked a better day – one of those rare sunny winter days with no wind. While the bodies may have been a bit sore afterwards, everyone agreed that it was great to work as a team on the whenua.
"Working on the whenua puts into perspective why I'm here and why I do what I do. It's for our people, our whenua and the next generation of leaders"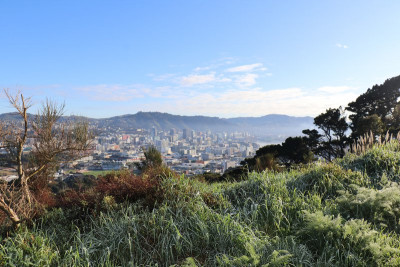 Volunteering was a staff initiative seeing it as a perfect way to celebrate Matariki, give back to the community, and to bring people in the office together. At Te Tumu Paeroa, our
vision is about protecting and enhancing Māori land and what better way than getting out and helping protect the whenua in our own backyard.
Conservation Volunteers New Zealand (https://conservationvolunteers.co.nz/) has a variety of volunteer projects around New Zealand. Visit their website for ideas on how you can lend a green thumb and help protect New Zealand's environment for the future.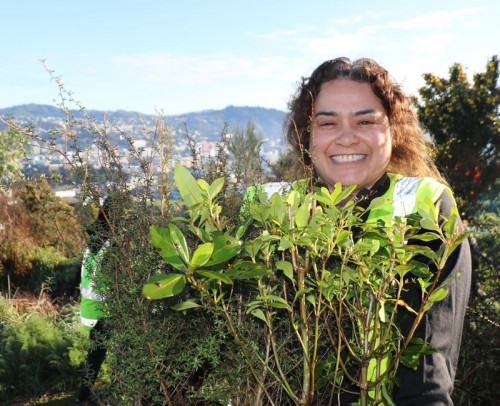 "…Ehara tāku toa I te toa takitahi, engari, he toa takimano
- My strength is not that of an individual but of the collective"